HID Product
X968 off road HID
Features:
* 12 or 24VDC operation
* External ballast
* 35 watt D2S bulb / 3200 lumen
* Cast aluminum housing
* Stainless Steel hardware
* Stud mount design
* Water resistant
* Acrylic lens
* Durable painted finish w/ chrome
bezel and mounting ball
Care:
* On all units, use only non-abrasive
types of cleaners. Mild soap & water
is adequate. Do not apply any cleaner
to the housing when it is hot as it may
discolor the finish.
Tech:
* Recommended wire size for all hard
-wired units is 14g per light.
* When run in pairs per control source,
incorporate a 25amp relay or a minimum
25amp rated switch per pair of lights.
* Always run a fuse in the main
power feed.
Kit includes:
2 lamp assemblies
2 Ballast
2 lens covers
2 Universal power cords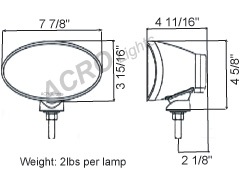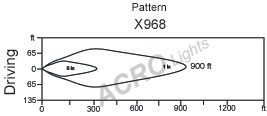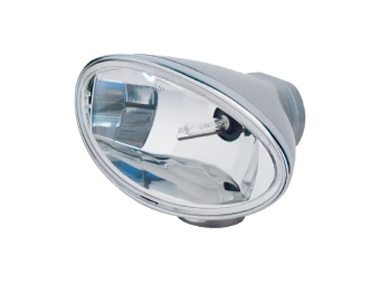 MSRP $599.95 / pair
To purchase ACRO products,
please contact our sales office.
Not for highway use


This model is being replaced by our new LED lineup.
Service parts will remain available until current stock is depleted.
See model P2468 under LED products for more details.

Copyright © 2002-2017 ACRO Lights/BMR Product Sales. All rights reserved. All trademarks and material referenced are the property of ACRO Lights.