HID Product
A3100 HID search light
Features:
* Water resistant design
* Hardened Borosilicate Glass Lens
* Composite housing
* Low voltage corded option for
12 or 24 volt DC operation
* Li-ion battery pack with up to
90 minutes run time per charge
* Powerful 3200 lumen output
35 watt D2S bulb
* Optional snap-on color filters
or mounted IR filter available


Care:
* Clean housing with mild soap only.
* Do not submerge in water to rinse.
* Avoid strong household cleaners as
it will discolor the housing.
* Clean lens with common glass cleaner
only after it has had time to cool.
Tech:
* Recommended wire size for all hard
-wired units is 14g.
* When running this unit using the corded
option, do not attach to a permanent
power source when not in service.
* The micro controller is designed for long
term use but not intended to have power
attached permanently.
* Always run a 15 amp fuse in the main
power feed.
RL-11, RL-11-B, RL-11-12CC, C-RL11-CHARGER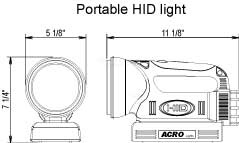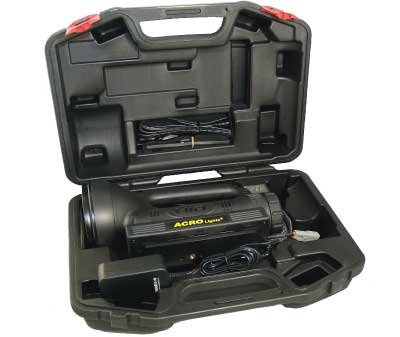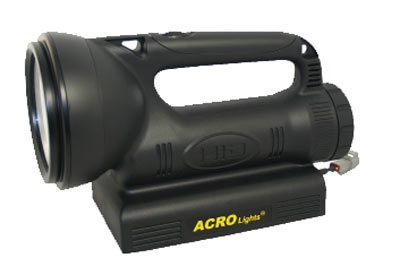 MSRP kit price $449.95

To purchase ACRO products,
please contact our sales office.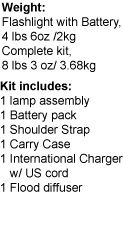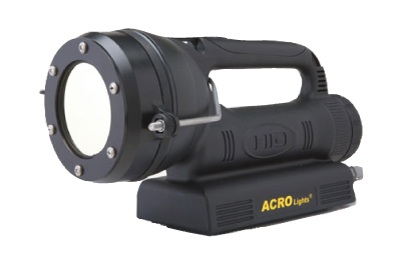 A3100 with IR filter kit option installed.

Copyright © 2002-2017 ACRO Lights/BMR Product Sales. All rights reserved. All trademarks and material referenced are the property of ACRO Lights.