LED Product
A3852 magnetic LED work light
Features:
12 or 24 volt DC operation
50,000 hours life span LED
Cast aluminum housing
Stainless mounting system
"VRP" vibration reduction pivot
Poly Carbonate lens
LensGuard protective film
Deutsch Connector
25 pound magnet with scratch
resistant rubber base
Can be magnetically or permanently mounted.
Tech:
Uses about 1/5 the power of a halogen lamp
and offers almost 100 times the life span
Light output:
LUXEON Rebel LED
Model A3852= 1000 lumen
Current draw:
.9 amp @ 12.5 VDC
.5 amp @ 24 VDC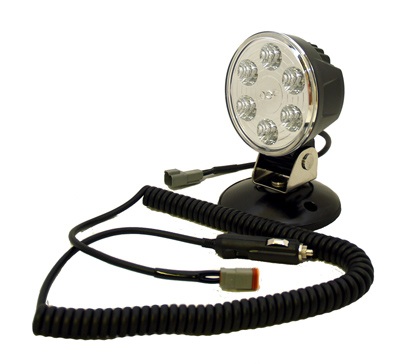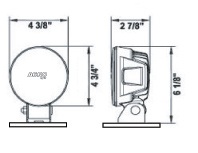 MSRP $159.95
To purchase ACRO products,
please contact our sales office.
Not for highway use


Copyright © 2002-2017 ACRO Lights/BMR Product Sales. All rights reserved. All trademarks and material referenced are the property of ACRO Lights.