LED Product
P2235 LED
PRO1 Series 3 1/2" compact accessory light
P2235-S Spot beam
> 1250 RLm **
> 12 or 24 volt operation
> 1 amp @ 12VDC, .5 amp @ 24VDC
> High output LED's
> PC lens
> Aluminum housing
> IP67 rated
Dust and water resistant, not submersible
> Deutsch connector
> Sold each
> Single or dual light harness available
Includes:
1ea LED light
1ea mounting bracket
1ea 10" power cord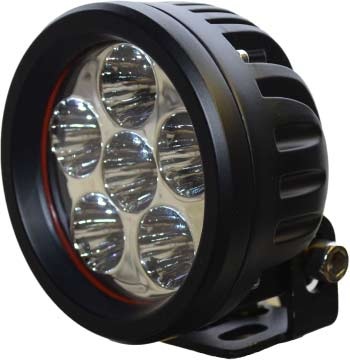 MSRP $64.95
To purchase ACRO products,
please contact our sales office.
** Please note;
P2235's sold after 12/25/2015 will have our
updated chip and now offer 1600 RLm
Not for highway use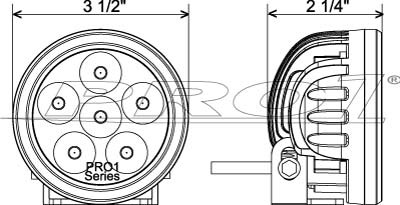 Copyright © 2002-2017 ACRO Lights/BMR Product Sales. All rights reserved. All trademarks and material referenced are the property of ACRO Lights.