Accessories/Parts
Light Enclosures
Our new 200 series enclosures are designed for extreme conditions.
They are available in several standard sizes and can be ordered in
"custom fit" sizes as well.
The 200 series is manufactured from 3/16" thick 1018 material to withstand
sever impact and will protect your lights in the harshest environments.
The enclosures are assembled with grade 8 hardware and locking nuts
to handle extreme vibration.
The 200 series comes in black powder-coat finish or they can be ordered
in a variety of custom finishes to match your application.
Our protective door can be opened easily with the quick-release pin
to allow full access for lens cleaning and light adjustment.
Our protective door was designed to have the minimum amount of light
loss while still offering the best protection for the application.
The mounting bracket can be used on a left or right hand application and
allows adjustment in both horizontal and vertical directions.

Contact ACRO Lights for more detail and pricing on your specific size.
> Mount is designed for left or right pivot
> Both vertical and horizontal adjustment
> Enclosure can be mounted from top or bottom
> Door opens left or right
> Bracket attached with Grade8
hardware & lock nuts**
> Stainless steel door pin
> 3/16 material
** Mounting hardware to attach enclosure to
your equipment is not supplied due to the
various mounting surfaces.
Use no less than 7/16 grade 8 bolts to
attach this assembly.
Always install with lock nuts.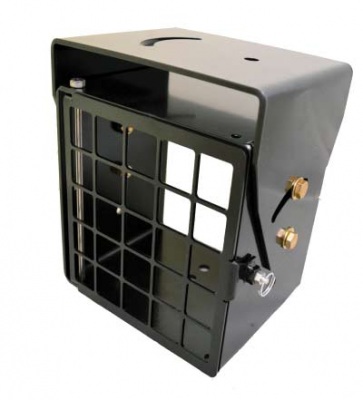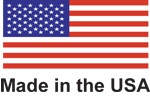 Copyright © 2002-2017 ACRO Lights/BMR Product Sales. All rights reserved. All trademarks and material referenced are the property of ACRO Lights.