LED Product
A3772 magnetic LED light kit
High power 2200 effective lumen LED with hardened poly carbonate lens.
Operates on 12 or 24 volt DC power
Uses only 1.4amp @ 12VDC / .7amp @ 24VDC
Proprietary thermal composite housing
Sealed rear mounted on/off switch
Insulated magnetic base helps protect painted surfaces
Adjustable in both vertical and horizontal positions.
5700k color temperature helps create a more natural work
environment.
This compact, lightweight kit weighs only 4.5 pounds and is
packed in a compact 12" x 7.5" x 5" carry case. Its perfect for
an emergency road repair, service work, off road race teams,
camping, temporary job site lighting or to light an area during
a power outage.
Using only 1.4 amps, this light can run for several hours
without draining the standard car battery. The light operates
on 12 or 24 volt DC systems so it works well with most cars
and trucks as well as heavy equipment.
The rubber insulated magnetic base is perfect for painted
metal surfaces and reduces the risk of damaging the vehicles
finish

Options include cord sets up to 50 feet as well as a
plug-n-play wireless remote control that offers on-off,
SOS and multi flash features for emergency applications.


Kit Includes:
2200 lumen LED light with switch
25 foot power cord
battery clamp adaptor with fuse
Accessory plug adaptor with fuse
Carrying case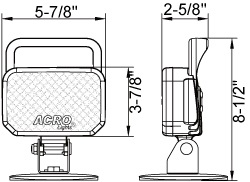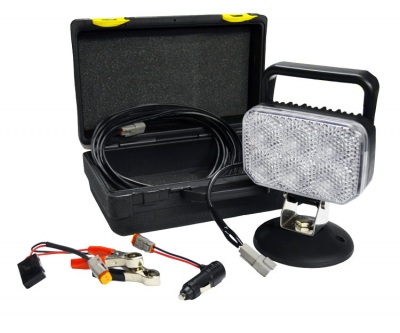 MSRP $169.95
To purchase ACRO products,
please contact our sales office.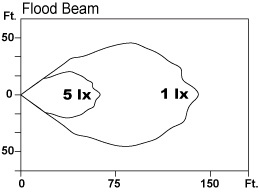 Copyright © 2002-2017 ACRO Lights/BMR Product Sales. All rights reserved. All trademarks and material referenced are the property of ACRO Lights.