LED Product
A3869 LED large area work light
This heavy duty commercial grade LED offers 8500 effective lumens
of light output.
It's flood pattern can light a work area up to 200 x 200 feet.
The A3869 measures only 6 1/2" x 8 3/4" and weighs 10 pounds.
Ideally suited for construction and other job sites where high
voltage lighting is not an option, the A3869 operates on 12 or 24
volt DC pulling only 6.9amp@12VDC and 3.4amp @ 24VDC.
The heavy duty adjustable stainless steel mounting bracket is
attached with 2 bolts per side to offer solid and stable positioning
of the light.


Kit Includes:

8500 effective lumen LED light
10" Deutsch power cord
Options:
Custom wire harnesses
Safety enclosures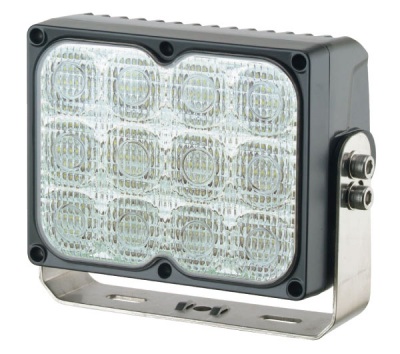 MSRP $499.95
To purchase ACRO products,
please contact our sales office.
Not for highway use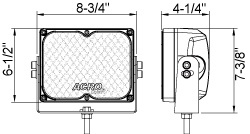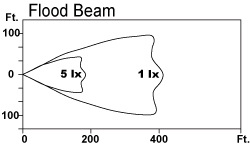 Copyright © 2002-2017 ACRO Lights/BMR Product Sales. All rights reserved. All trademarks and material referenced are the property of ACRO Lights.