LED Product
A3843 heavy equipment LED
The A3843 is a very compact LED offering full size light performance.
With 2000 effective lumen output, this 4" LED is perfect for many
applications having limited space.
It features a durable cast aluminum housing and Poly carbonate lens
with stainless steel mounting bracket.
The A3843 operates on both 12 and 24 volt power.
Current Draw:
@12 volt, 1.8 amp
@24 volt, 1.0 amp
Net weight, 1lb 12oz
Available in both spot and flood pattern.
Kit Includes:
2000 lumen LED light
10" Deutsch power cord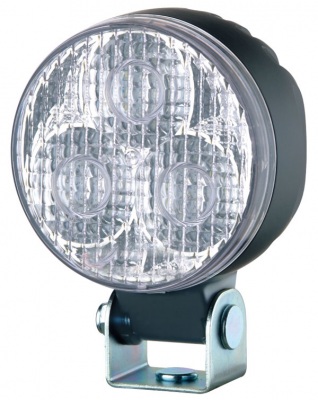 MSRP $134.95
To purchase ACRO products,
please contact our sales office.
Not for highway use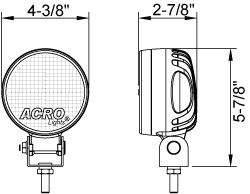 Copyright © 2002-2017 ACRO Lights/BMR Product Sales. All rights reserved. All trademarks and material referenced are the property of ACRO Lights.